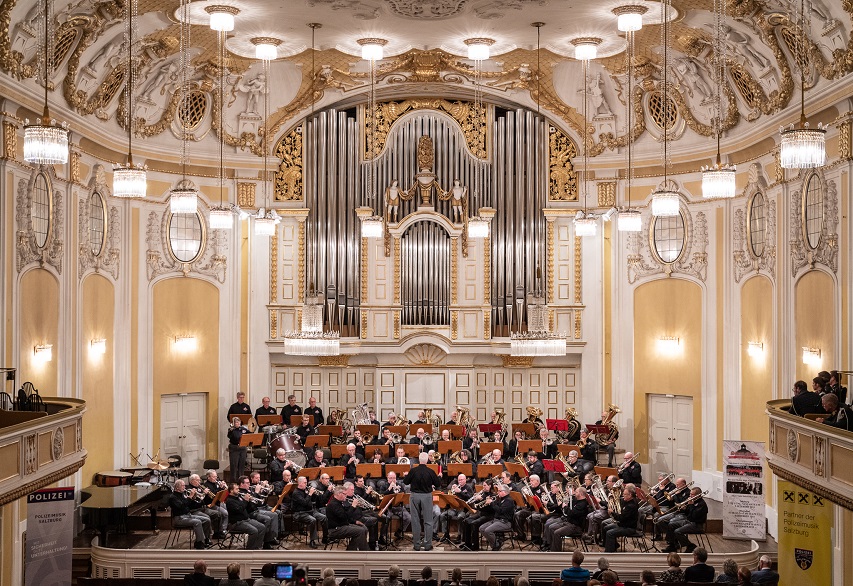 2018 Germany Trip
December 2-9 2018 Silent Night Music Festival (Germany, Austria)
See the itinerary here.
2018 Active Band Schedule
All TBDBITL members are welcome to join in. Rehearsals are held the first and third Monday nights of most months, from 7:30-9:30 PM in the Steinbrenner Band Center at Ohio Stadium.
2018 Active Band Rehearsal Schedule:
| | | | | | | | | | | | |
| --- | --- | --- | --- | --- | --- | --- | --- | --- | --- | --- | --- |
| Jan | Feb | Mar | Apr | May | Jun | July | Aug | Sept | Oct | Nov | Dec |
|   | 5 | 5 | 2 | 7 | 4 | | | | | | |
| 15 | 19 | 19 | 16 | 21 | 18 | 16 | | | | | |
** Denotes Practices which do not occur on a 1st or 3rd Monday
"R" Denotes rehearsals before Reunion
"O" Denotes optional rehearsals
Are you a new member of the Active band?
View the new member information here for how to get music and who to contact if you have any questions. You should be able to download the file by clicking the Download link in the upper right.
2018 Active Band Performances
Click on the link under WHERE to see a map.
Ascension Lutheran Church (ALC) is our new place to meet to load the bus for away concerts. It is located at 1479 Morse Road (between I-71 and Karl Road). Park in rear of church in SE corner.
DATE
DAY
WHERE
WHAT
WHEN
SIGN UP
May 28
Monday
Worthington (Parade, corner of 161 and Morning St)
Wesley Glen (Concert and lunch)
Memorial Day parade and concert

9:30am

Parade


11:30am

Wesley Glen Warm-up


12pm

Concert

Sign up

June 10
Sunday

Park of Roses
Concert

6:30pm

Warm-up

Sign up

June 16
Saturday
Miamisburg Bicentennial

Lunch Location
Concert Location

Concert

10:00am Bus leaves Ascension
Noon Lunch for band members and guests at Trinity United Church-Christ
2pm - 3:15pm Concert at Riverfront Park
3:15pm  Both buses depart for Columbus immediately after concert
Sign up
July 4

Wednesday

Upper Arlington (in the Kingsdale Shopping Center outside of the old Lazarus)

Fourth of July Parade


9am

Report

Sign up

July 22
Sunday
Patricia Lindley Center, Wellington OH
Concert
11:30am Bus departs Ascension
2:00pm Concert
3:30pm Lunch
Bus returns after lunch
Sign up
August 5

Sunday

Worthington

Concert on the Green


6:30pm

Warm-up


7pm

Concert

Sign up

Aug 11
Saturday
St. Leonard Retirement Center, Centerville
Concert
10:30am Bus departs Ascension
12:30pm Lunch at Franciscan Center
1:45-2pm Warmup
2-3:15pm Concert

Sign up

August 17
Friday
Allen County Fair

Driving Directions
Concert
12:30pm Report to Ascension Lutheran
3:30pm Concert
4pm National Anthem
5pm Bus to dinner
6pm March fairgrounds
6:30pm Stand and play
7pm Depart
9:30pm Arrive at Ascension Lutheran
Sign up

August 18

Saturday

Bucyrus (Parking at corner of East St and Warren)

Bratwurst Festival parade and concert


1pm

Warm-up


1:30pm

Concert


4pm

Parade
4:30pm Herb Klein's house for dinner

Sign up

August 25

Saturday

Ridgewood Park

Blendon Township Concert in the Park


5:30pm

Warm-up


6pm

Concert

Sign up

Dec 2-9


Silent Night Music Festival, Germany Austria
Active Band trip
Itinerary
Sign up
* Indicates Bus.
Below is a Google Calendar with our events for the year. Press the Google Calendar button in the lower right-hand corner of the calendar to add this calendar to your own Google Calendar.
Questions? Want to get on the Active Band email list? Contact Ron Donnell at (419)356-9708 or by email.
Email Ryan Mitchell for Parade performances.